Vermont Business Wellness Leader Award
The Vermont Governor's Council on Physical Fitness & Sports is proud to recognize our fellow Vermonters who are champions of a healthy lifestyle within their communities.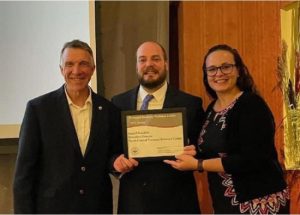 Each year, the council gives an award to a Vermont business leader who goes beyond his/her occupational duties to foster wellbeing in the community. This person leads by example with motivational role modeling and generous service to the community. This person exhibits strong leadership in sustaining a culture of wellbeing. This person's zeal for worksite wellness raises the bar for other employers.
Tom Clavelle, Vice President and Chief Financial Officer, Engelberth Construction – 2014
Don George, CEO, Blue Cross Blue Shield of Vermont – 2015
Lori Smith, Director of Organizational Wellness, Hickok & Boardman HR Intelligence – 2016
Win Smith, President, Sugarbush Resort – 2017
Jill Berry Bowen, CEO, Northwestern Medical Center – 2018
Sean McMannon, Superintendent, Winooski School District – 2019
Michael Nobles, President & CEO, Union Mutual – 2020
Daniel Franklin, Executive Director, North Central Vermont Recovery Center – 2021
Mark Brown, President, Brown's Auto Salvage – 2022